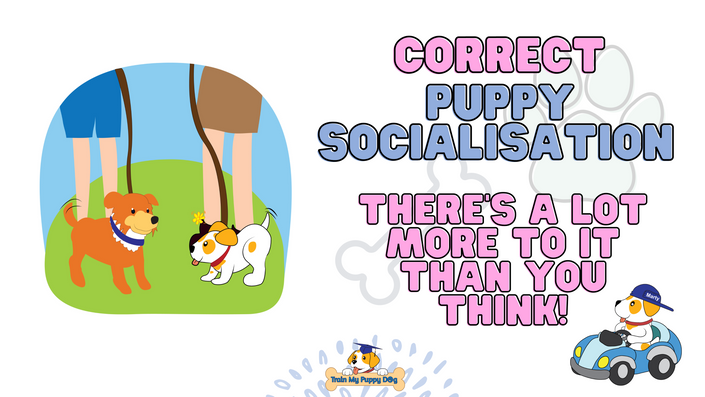 Correct Puppy Socialisation - There's More To It Than You Think
Hi there, and welcome!
We understand just how much your puppy means to you, and as qualified dog trainers we are dedicated to helping puppy parents like yourself through this very important early stage in your puppy's life.

If you have noticed worrying changes in your puppy's response to things, this could be due to your puppy feeling fearful or anxious…
Our holistic approach to raising and training a puppy could be the support you've been searching for!

Turn your Trials into Tribulations so your puppy...
✓ won't destroy your belongings when you're not there
✓ won't lunge and bark at other dogs while on a walk
✓ learns not to chase the kid on the skateboard or the bike whizzing by
✓ wags its tail when visiting the vet or groomer
✓ doesn't bark at the door bell or the garbage truck.
Your puppy can grow confidently and happily as you take the path to Puppy Success!
This course will take you step-by-step through four easy-to-follow modules so you can enjoy and share the experience of working through the course with your puppy. There's also a bonus section and downloadable checklist to help you prepare your puppy.

This course is for anyone:

✓ considering getting a puppy.
✓ with a new puppy who is eager to learn how to successfully puppy parent and socialise their furbaby.
✓ noticing fears and anxieties starting to develop in their puppy.
✓ wants the peace of mind of lessons from qualified dog trainers!
✓ looking for simple and easy to understand lessons to introduce your puppy to the big wide world.
✓ wants to train and raise their puppy with positive science based methods that simply work!
✓ eager to understand how their puppy communicates and bond closely with them.
✓ wanting to keep your confidence high as you develop a great relationship with your well socialised and happy puppy!
✓ complete the course and you have the peace of mind of a 30 Day Satisfaction Warranty.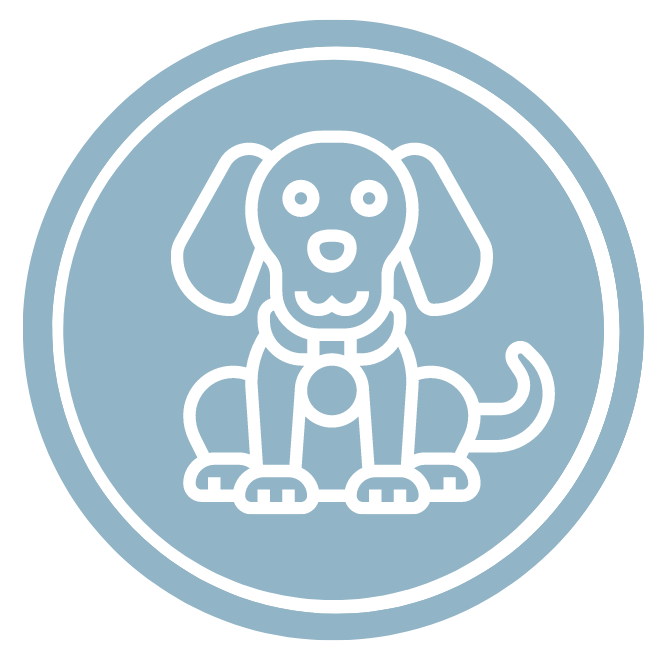 Module 1: Home Life With Your New Puppy
Learn how to prepare and set your puppy up for success so your little one can grow in confidence with home life activities such as bath time, feed time and more!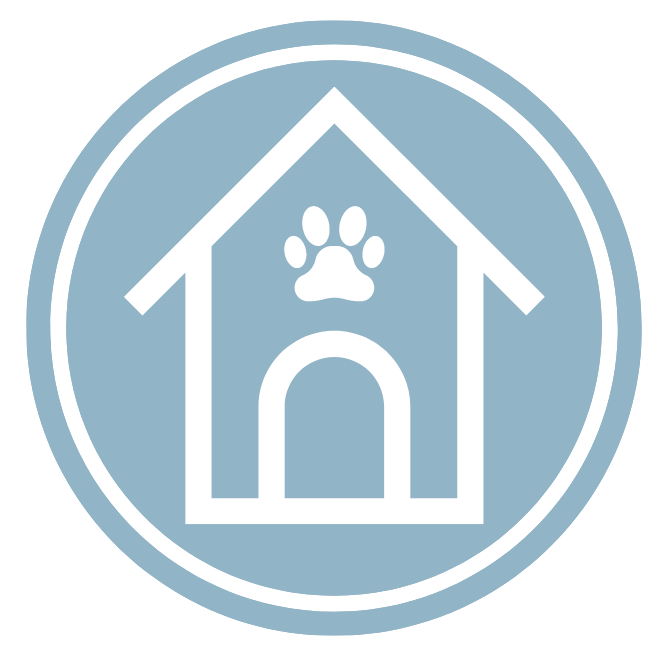 Module 2: Getting Your Puppy Ready For The Outside World
Here you'll learn what sort of situations might cause stress in your puppy and we'll give you the secret formula to help prevent your puppy from developing fears and anxieties.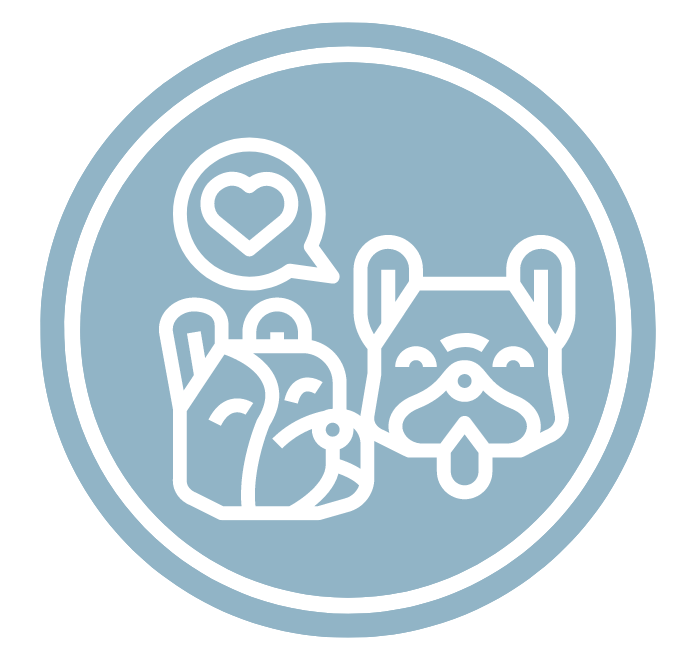 Module 3: Building Blocks For Successful Puppy Parenting
In this module, we show you the simple steps to introducing your puppy to a vacuum cleaner. These steps when applied to other scary things, will also help your puppy overcome them.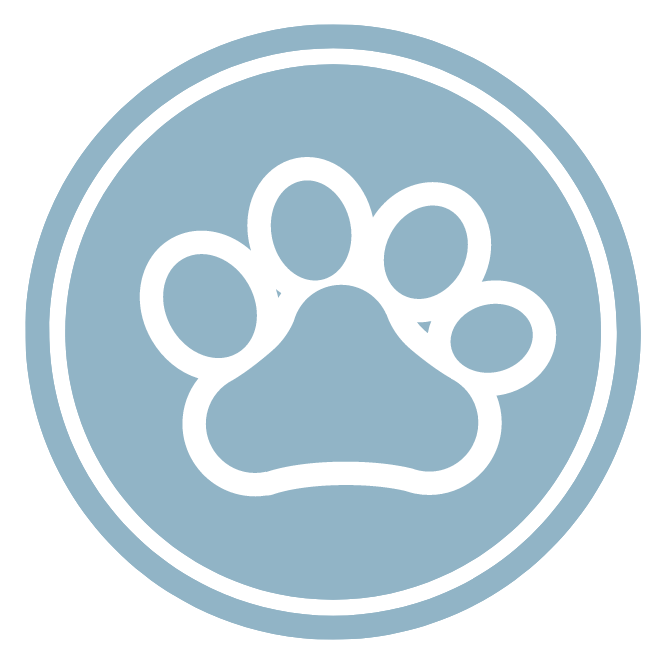 Module 4: Bonuses
Download our comprehensive checklist of things you can introduce your puppy to and view some cute videos of other puppies learning new tricks.

SPECIAL PRICING - INCLUDES EMAIL SUPPORT
So if you hit any puppy socialisation roadblocks our qualified puppy instructor will be there to guide you
The Secret to Puppy Parenting and Socialisation
FOR ONLY AU$37
GET STARTED TODAY!
Apply The Training And Experience The Results For Your Own Puppy Dog!

Your Instructor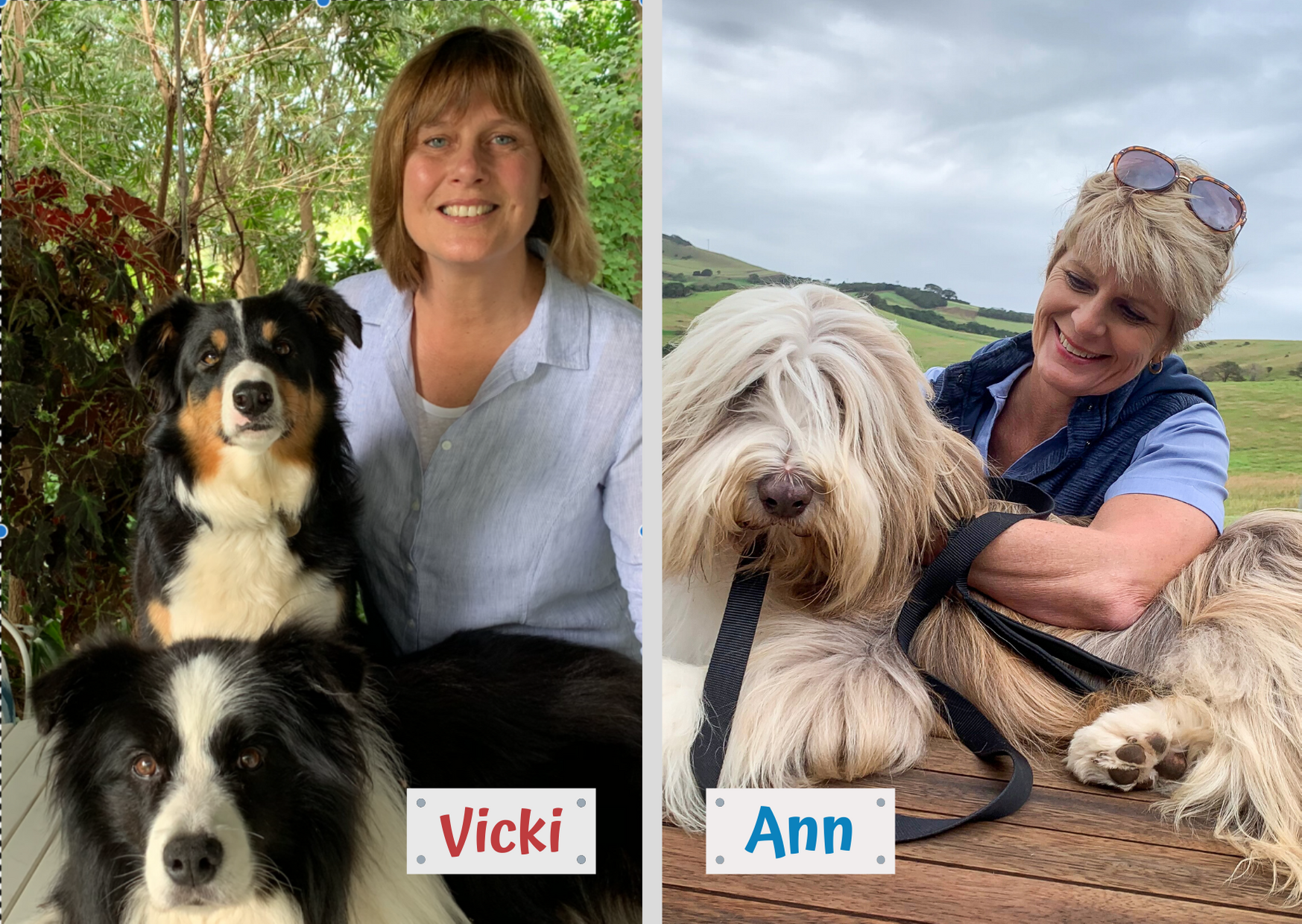 Ann Harris is a qualified dog trainer, puppy class instructor and animal trainer for the film industry. Animals and animal training have always been a big part of Ann's life, particularly dogs.
Ann's own dogs have competed in dog sports, entertained at events, enriched lives through animal therapy and assisted in dog safety education for children. Her dogs have also been animal actors in many TV shows and films.
Vicki Austin has been working with the training and behaviour modification of dogs for over 35 years. Her qualifications include:
• Certificate III in Dog Training and Behaviour
• Certificate IV in Substance Detection (Dog Training and Behaviour)
• Certificate IV in Companion Animal Services
• Certificate IV in Training and Assessment

Vicki has been independently knowledge-assessed by New York based, Certification Council for Professional Dog Trainers and holds the certification of CPDT-KA (Certified Professional Dog Trainer - Knowledge Assessed).
Vicki and Ann love to help owners teach their puppies and dogs new skills and to assist with problem behaviours, and also to make training rewarding and fun. Their positive methods help to strengthen the beautiful bond between the owner and their dog.
One of Vicki and Ann's greatest passion is correct puppy socialisation education.
It's a pleasure at Train My Puppy Dog to be able to bring this course to you.
Course Curriculum
The Secret to Successful Puppy Parenting and Socialisation
Available in days
days after you enroll
Module 1: Home Life With Your New Puppy
Available in days
days after you enroll
Module 2: Getting Your Puppy Ready For the Outside World
Available in days
days after you enroll
Frequently Asked Questions
When does the course start and finish?
The course starts now and is a completely self-paced online course.
How long do I have access to the course?
You will have access for as long as the course is available.
Are refunds available if I am not happy with the course?
Yes! You have a 30 Day Satisfaction Warranty. If after completing the course you are not fully satisfied, we will refund your money.